Top 10 Celebrity Name Changes
…FEATURING ALBERT EINSTEIN (NOT THAT ONE)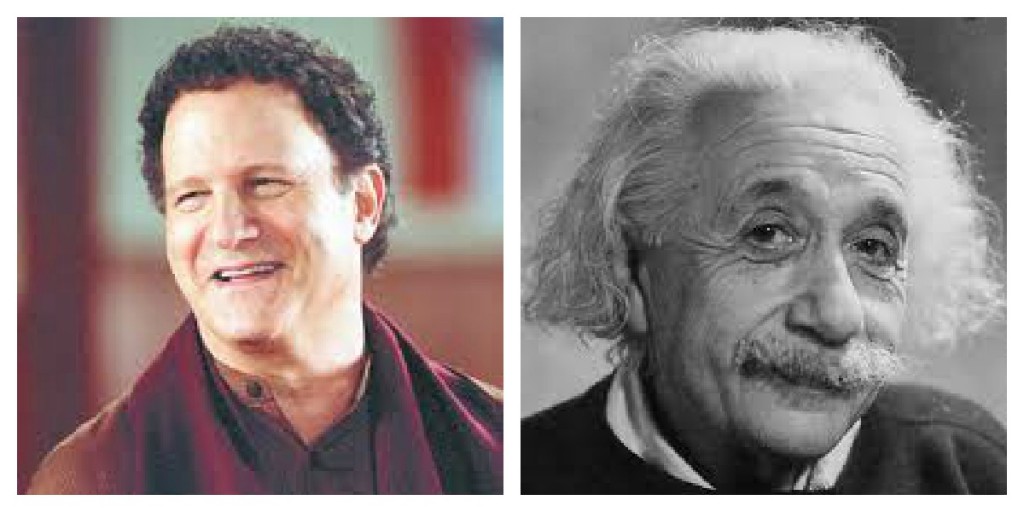 There are 100s of celebrities who have changed their names because they needed something easier, shorter, more exotic, less ethnic.
These are the ones whose stories I love:
Miley Cyrus – born Destiny Hope Cyrus
A happy kid, she was given the nickname "Smiley Miley." It stuck. She officially changed her name in 2008.
Geddy Lee – born Gary Lee Weinrib
Gary had a friend who—upon hearing his mother calling his name with her heavy Polish accent—thought she was saying Geddy. His friends all started calling him Geddy, and eventually, even his mother called him Geddy on purpose. That is how the leader of Rush got his name.
Albert Brooks – born Albert Einstein
When asked about why he changed his name, his answer is simply "Do I even have to answer that?" In January 2011 he told Esquire magazine, "I was on the defensive as soon as I got to the first class where they took roll. 'Albert Einstein?' All the kids would be snickering. It's one of the three most famous names on the planet. You might as well be called Jesus Christ. Or Moses. The thing is, I liked the name Albert. I just couldn't use it with Einstein. So I changed the last name when I thought I could really accomplish something, and I didn't need that name to be funny."
Ann Rice – born Howard Allen
In a question and answer session with fans on her website, the author answered the question about her name, "My birth name is Howard Allen because apparently my mother thought it was a good idea to name me Howard. My father's name was Howard, she wanted to name me after Howard, and she thought it was a very interesting thing to do. She was a bit of a Bohemian, a bit of mad woman, a bit of a genius, and a great deal of a great teacher. And she had the idea that naming a woman Howard was going to give that woman an unusual advantage in the world." She became Ann when asked by a nun on the first day of school what her name was and first the first thing that came to her was Ann.
Cary Grant – born Archibald Leach
When he arrived in Hollywood from England in 1931, he changed his name to Cary Lockwood based on a character he had played on stage. Upon signing with Paramount Pictures he was told that his chosen name was too close to another actor. They gave him a list of surnames to choose from. Legend has it that he chose Grant based on what his initials would be—C.G. He thought them to be lucky given the success of Clark Gable and Gary Cooper.
Michael Caine – born Maurice Micklewhite
When choosing his stage-name he first settled on Michael because he liked the way it sounded. Rumour has it that he settled on Caine when he saw a cinema marquee for "The Caine Mutiny" and he liked the way it sounded. He has joked that had he looked in the other direction, his name might have been Michael 101 Dalmations.
Judy Garland – born Frances Ethel Gumm
She and her two sisters used to perform vaudeville shows at which they received muffled laughter from audience when their names were announced.  Judy chose her name based on a song that she favoured at the time. There are several stories about how Garland came to be: the trio were hailed as being more beautiful than a "garland of flowers" or that it was chosen to flatter a drama critic, Robert Garland, hoping to receive good reviews.
Elvis Costello – born Declan Patrick MacManus
Costello was his great-grandmother's maiden name that his father adopted as a stage name for himself.  In his early career, he went by DP Costello. Upon signing his first record contract, his management team decided to drop the "DP" in favour of rock 'n' roll's most famous icon.  For a newly signed artist, no matter how talented, that is a lot to live up to.
Elton John – born Reginald Kenneth Dwight
Early in his music career he chose his new name by combining the names of two bandmates of first group—Bluesology—sax player Elton Dean and frontman Long John Baldry. Really, not the most dramatic story for one of the most dramatic and colourful performers in music history. It does, however, say a lot about honouring relationships that are meaningful to him.
Alicia Keyes – born Alicia Augello Cook
Undoubtedly one of the most talented R&B peformers of her genereation, she started piano lessons at the age 7, was accepted at the Professional Performing Arts School at 12 and graduated as valedictorian at 16.  Her chosen surname, is a tribute to her passion and first love—her piano.
Originally published at Yummy Mummy Club