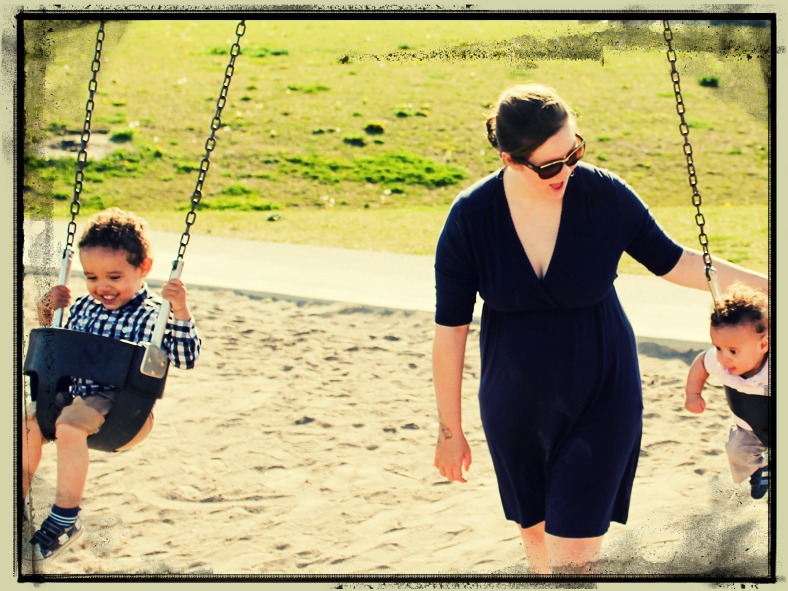 Things that I love: family, music and baby names that have a great story behind them.  When I met Christella Morris, whose blog is called Crawl The Line, Mom of two boys named Carter and Cash, I knew that this was a story that I needed to hear.Christella is a fan of music and since she was a little girl, loved Johnny Cash, whose music she came to love through her grandmother who raised her from an infant. Long since before she had kids, she knew the names she was going to choose for them, regardless of their gender – Carter and Cash.
Giving these names to her boys goes deeper than paying tribute to The Man in Black and his wife, June.  "I think their story, their relationship, is a great example of overcoming every obstacle to find yourself in another person. Johnny in particular overcame so many things: hardships, addiction, his past, to become a widely known and critically acclaimed artist. He had the ultimate comeback in music. I think their life and family is a great example of sticking to what you want, no matter how hard it gets." It's not just about the music, it's who they were as people and a couple that also inspired her.
It came as no surprise to her family and close friends that she chose these names and for the most part, when she introduces her boys together as "Carter and Cash", people immediately make the connection.  Sometimes, she notes, "about ten minutes into a conversation they'll stare blankly for a minute and then be like 'ohhhh I get it!'"
The name of Christella's blog, that she started while pregnant with Cash, is likewise inspired by Johnny Cash. A friend had given her some onesies that said "Crawl The Line", a reference to the movie about Johnny and June "Walk The Line".  She explains, "When I was coming up with names for the blog, Crawl The Line was so fitting since being a parent is teaching your children how to walk the balance of life, or "walk the line." We also all start with crawling, so it doubles as a cute name that suits my kids perfectly and a metaphor for us growing together."
A big question that I posed to Christella was about what would she name a third baby? While she admits that she thinks that their family of four is complete, you can "never say never." Since all of their names start with a "C" – her husband's name is Colin – she'll start there.  Christella and Colin both share a love of music and so thinking about naming another baby, they go down that path with the following ideas: Crosby ( paying tribute to Crosby, Stills, Nash & Young), Chanson, pronounced Chan-Son ("Song" in French) and Cecilia (Simon & Garfunkel song.)
Other musically inspired names that we have come across at Name Your Tune include:
Jagger
Hendrix
McCartney
Lennon
Jude
Marley
Cohen
Presley
Dylan
Caroline
As sure as night is dark and day is light, I keep my eyes wide open all the time for your story on baby names.
Email me with YOUR story at candace@nameyourtune.com
About Christella:

A twenty-something blogger and marketing maven extraordinaire, Christella loves all things teal, especially when they're from the dollar store! Christella has two boys only 18 months apart, Cash (2) and Carter (8 months) and writes daily on her blog Crawl The Line. Her family is also currently in the midst of filming a show airing January 2013 on the Oprah Winfrey Network, Million Dollar Neighbourhood. You can find Christella on Twitter @Christella_Says